Expense management simplified
With ProSpend's advanced expense tracking software, everyone in your organisation benefits from the speed, simplicity, efficiency and accuracy of an automated expense claim and reimbursement process.

Expenses on auto-pilot
No data entry, receipt matching and auto coding puts your expense claims on auto pilot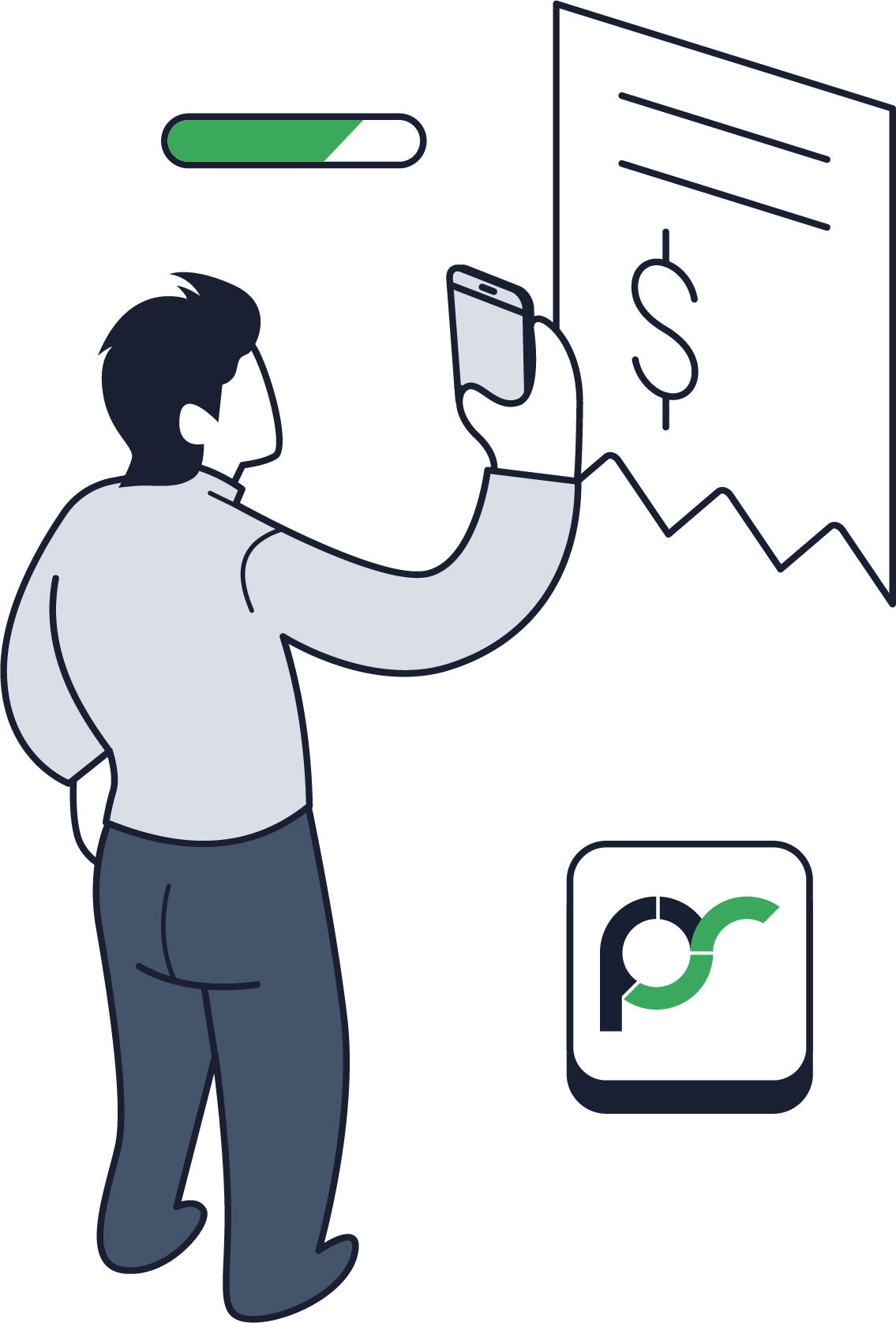 Loved by users
We make it super easy for users to complete their expense reports on time with claims that build themselves, automatic expense coding and mapping, policy prompts and email reminders.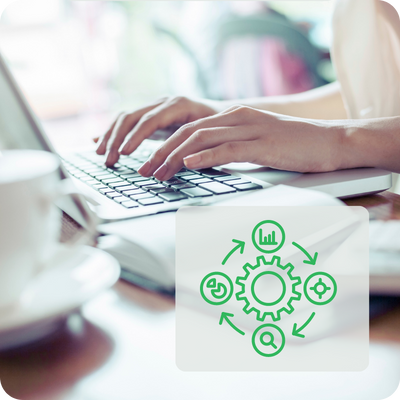 Reduces operational costs
Time and money are wasted when working with manual processes. ProSpend's expense management software streamlines every step of the process to dramatically reduce processing costs.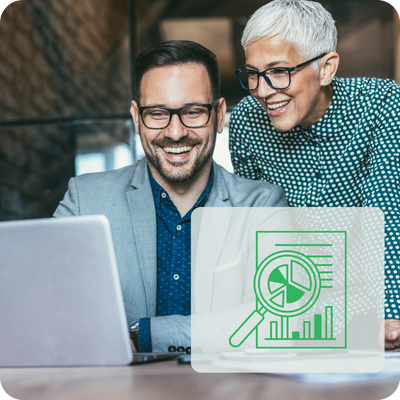 Trusted by finance
With a fully automated workflow, high visibility and finance system integration, your finance teams can stay focused on their core tasks and not the tiresome task of chasing and paying expense claims.
CREDIT CARD MANAGEMENT
ProSpend's card module leads the market for automating the entire process.
Regardless of how your company spends, whether it's credit, business or virtual cards expense claims are created automatically, with smart coding and receipts matched.
With our local supplier status, we have the expertise and knowledge of the different card and bank feeds available in Australia.

All card types, all card providers
ProSpend integrates with all major Credit Card issuers for Corporate credit card management.
For companies that do not have 'corporate' cards, we offer a Business Card upload module with a smart coding function.
Users can import their Personal credit card statements directly into a cash claim instead of manually creating expense lines.
Daily data feeds
ProSpend receives daily automatic data feeds from all the major credit card platforms and routes the expense lines to each cardholder's statement, which is automatically created.
Automatic coding
As soon as a transaction is made, the expense line is automatically coded to the correct chart of accounts, eliminating coding confusion or errors.
Smart receipt matching
Using our smart receipt matching technology, ProSpend automatically pairs receipts to their correct credit card purchase.
Manage bill cycles
Powerful configurations for managing bill cycles is available in ProSpend.
With options to create weekly, fortnightly or monthly statements companies have the flexibility to manage credit card creation and approvals
EACH STEP IS AUTOMATED
Built for smarter spend control
Built to be able to cater for any expense management process with in-built business rules that automate compliance, approvals and FBT management.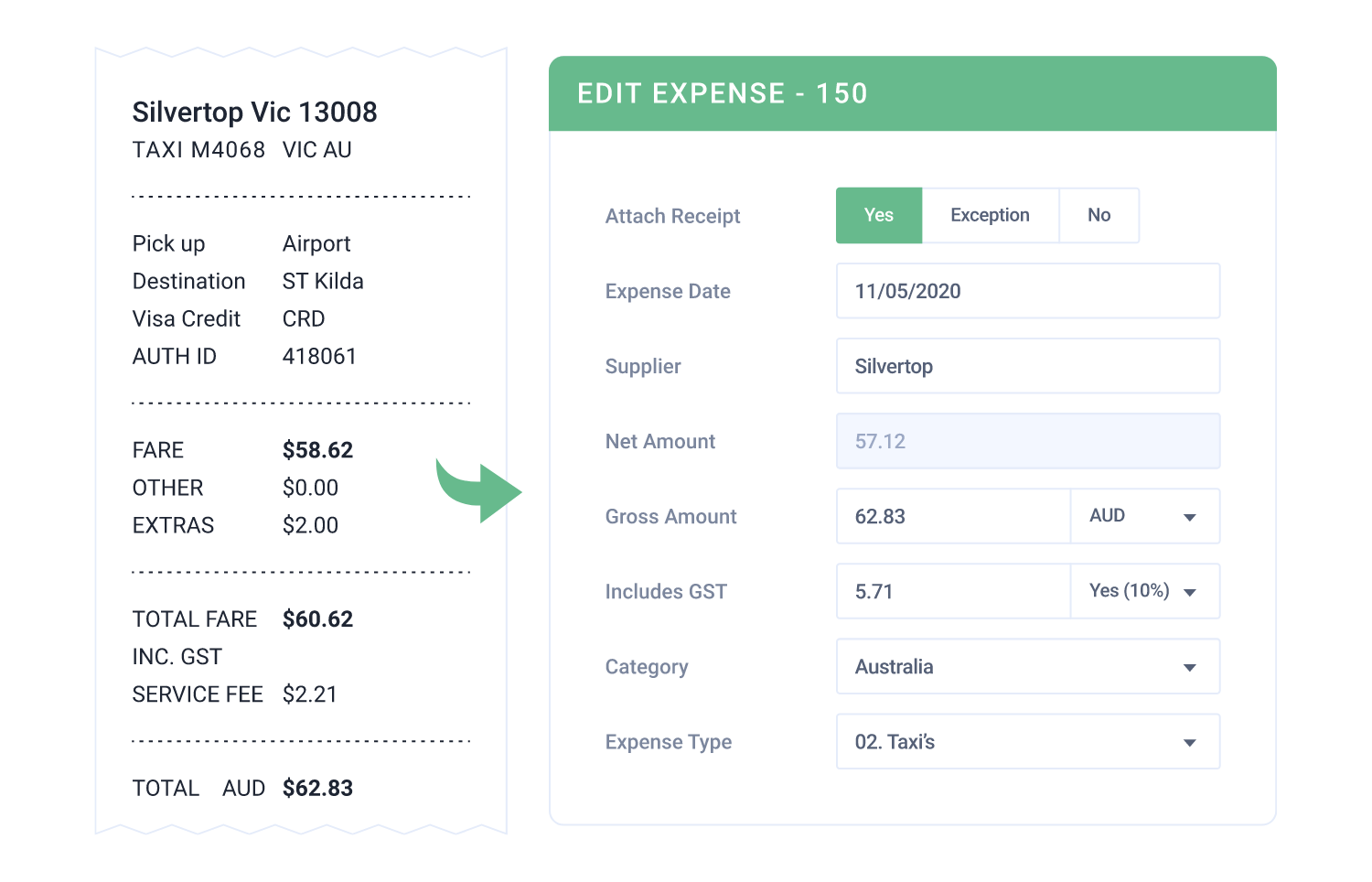 AUTO CODING AND MATCHING
Eliminate coding confusion
Every time an employee spends, the transaction data flows in and builds hands-free expense claims with smart mapping automatically coding to your chart of accounts and smart matching of receipts.
Record any number of custom fields like descriptions, searchable projects, mandatory job codes and more with customisable employee prompts so there is no confusion or missing business-critical data.
APPROVALS
Complex is easy for us
Every business is unique with their own spend policies, ProSpend gives businesses the ability to design custom and highly flexible approval and policy workflows.
Design multiple workflows based on multi dimensions like country level, division, cost centre, supplier, multi- step limits and more
Workflows are limitless and flexible so they can be changed as your organization's business rules change.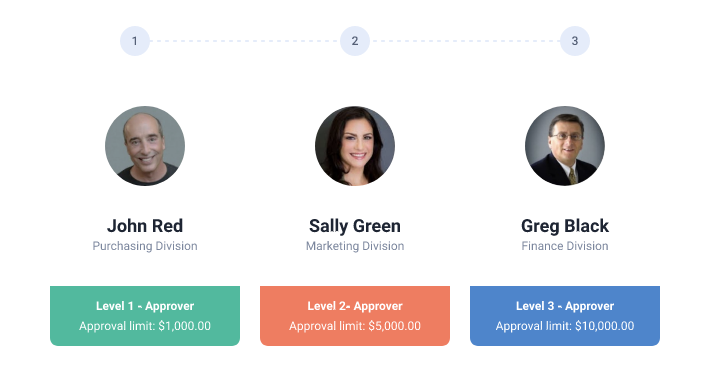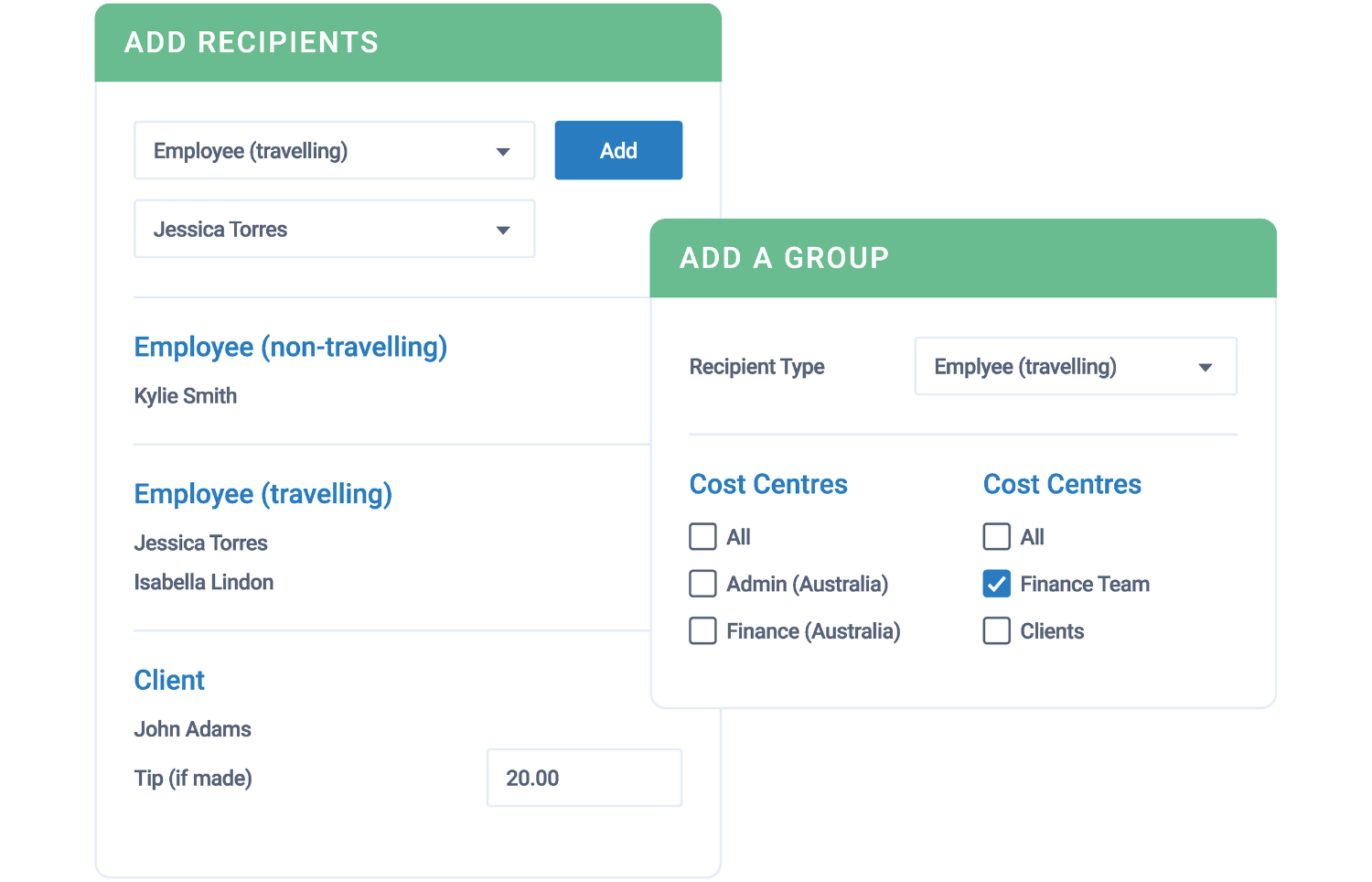 TAX MANAGEMENT
GST/FBT Wizards
Configurable FBT and tax wizards handle all options for Australia, New Zealand and globally.
Track FBT for 50/50 or actual method and configurable GST edit options for expense types.
SPLIT EXPENSES
Powerful split features
Employees can split expense amounts across all dimensions or launch their favourite saved splits.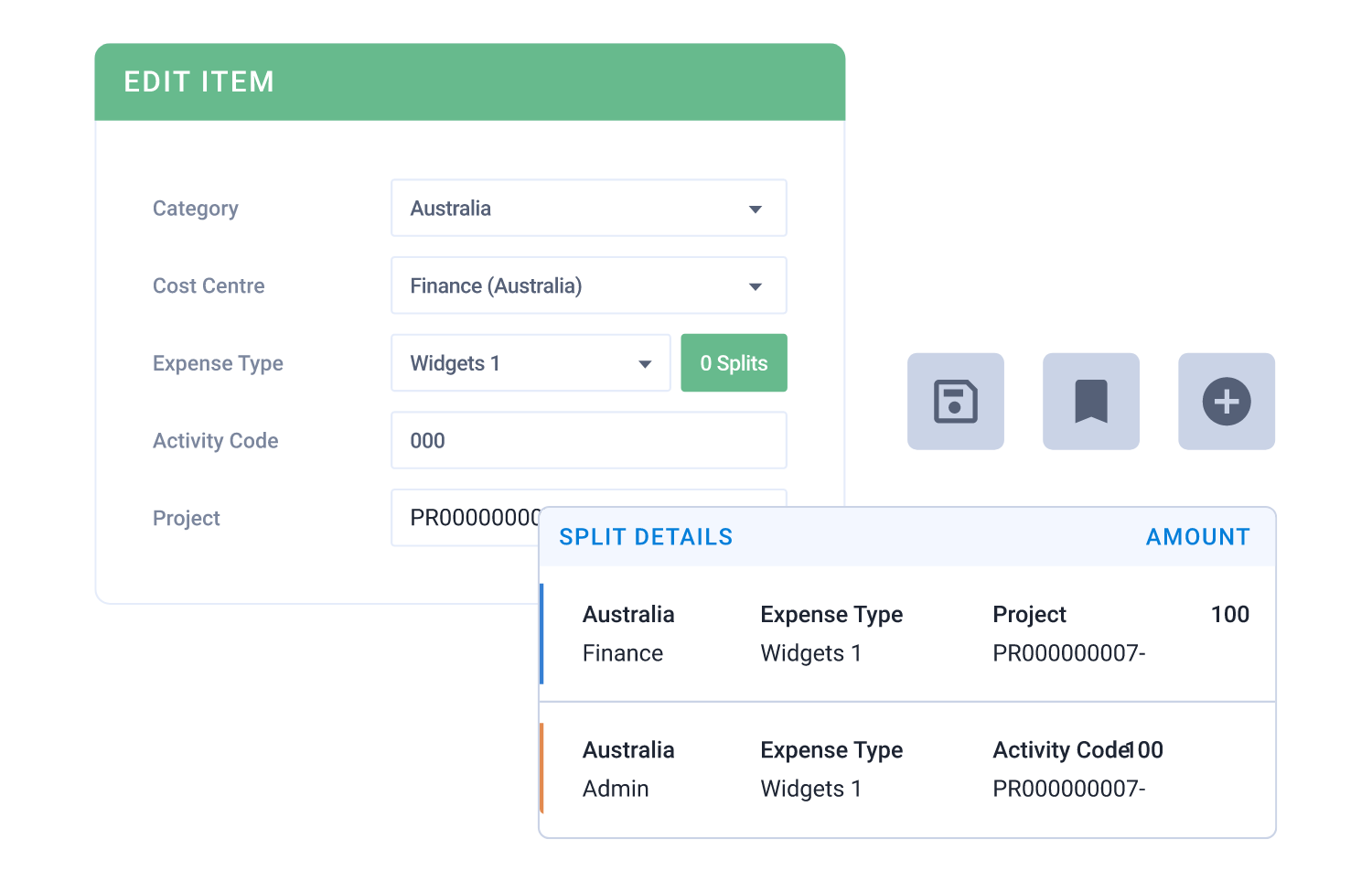 CASE STUDY
NSWNMA tell how they totally automated their expense process
"expensemanager (now ProSpend) was able to totally automate reimbursements for our staff for fuel expenditure, corporate and personal expenses. This reduced hours and frustration for our staff with keeping receipts and filling out forms", Scott Altman, CFO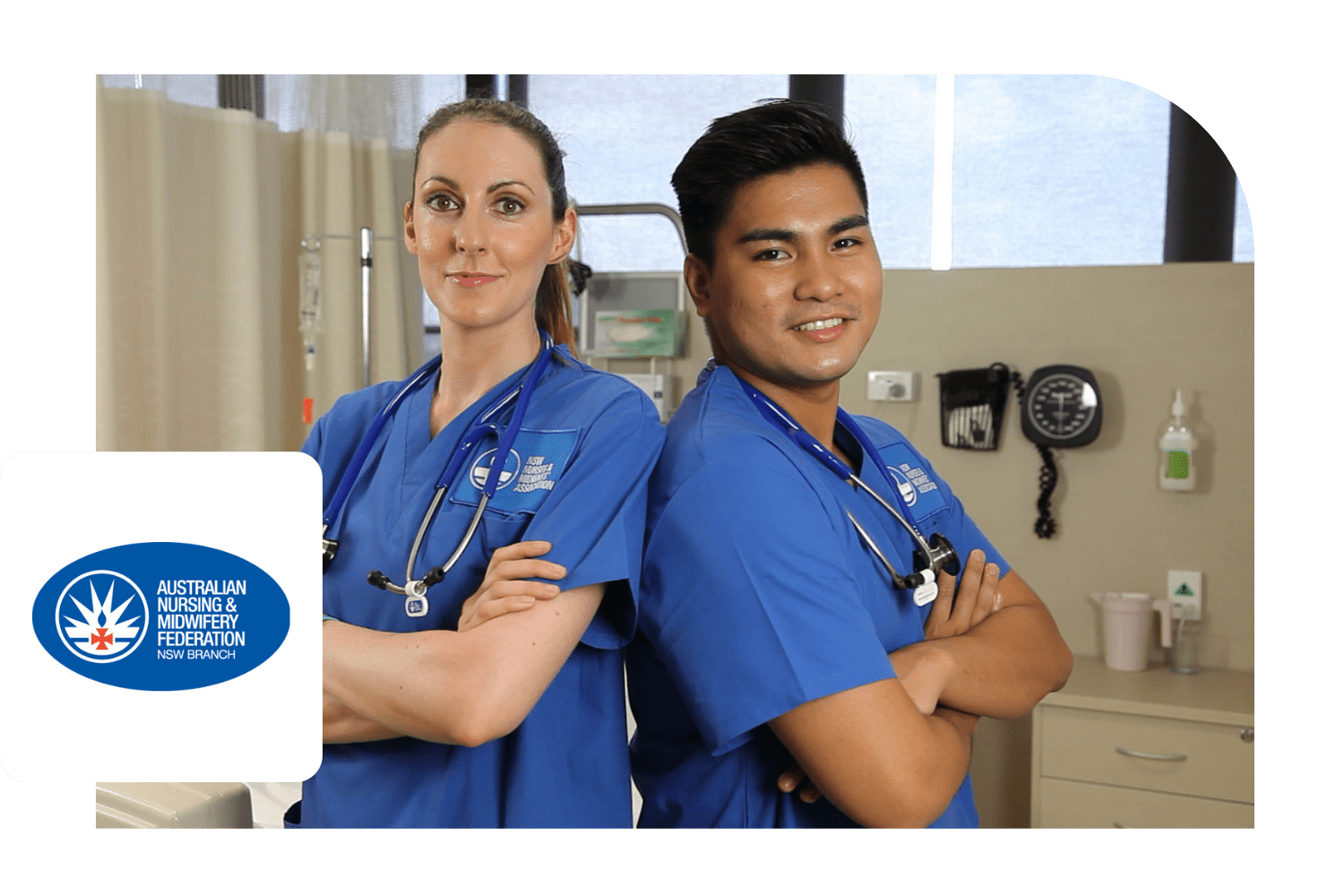 PAYER AND ADMIN CONTROLS
Better control, less risks
Finance teams need visibiity and flexibility to monitor and manage spend and make changes quickly to adapt to business needs. ProSpend empowers your people to proactively manage your business spend.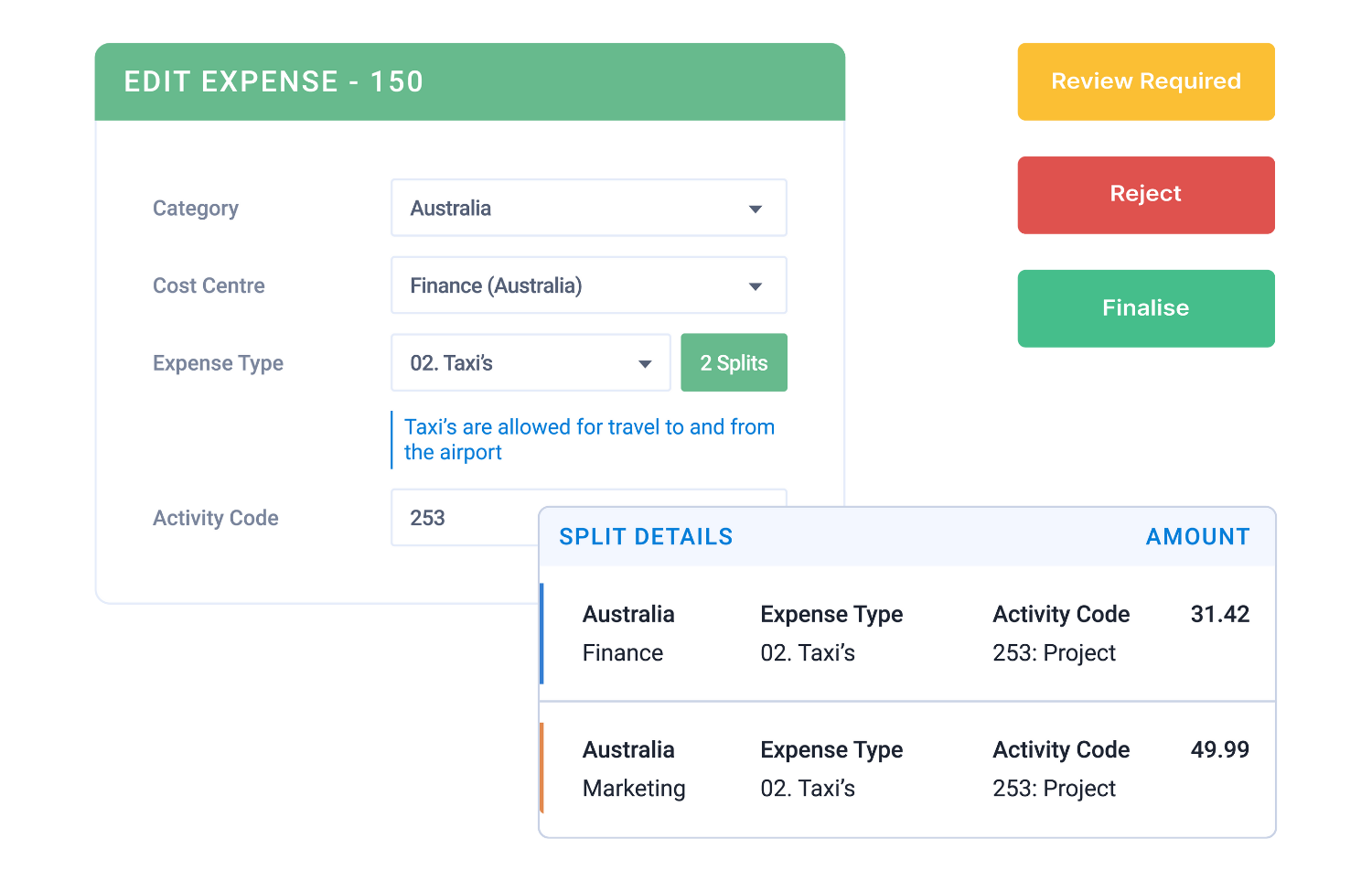 REVIEW AND RETURN
Payer rights
Even with all the best intentions for correct coding and approvals, finance teams can be the 'last check' with payer rights to return and review.
ADAPT AND SCALE
Administrator Rights
ProSpend is a a highly configurable system so businesses can adapt and scale their ProSpend platform as their use-cases and locations evolve or change.
ProSpend is a highly configurable system with in-built capabilities for single, multi-entity and multi-country.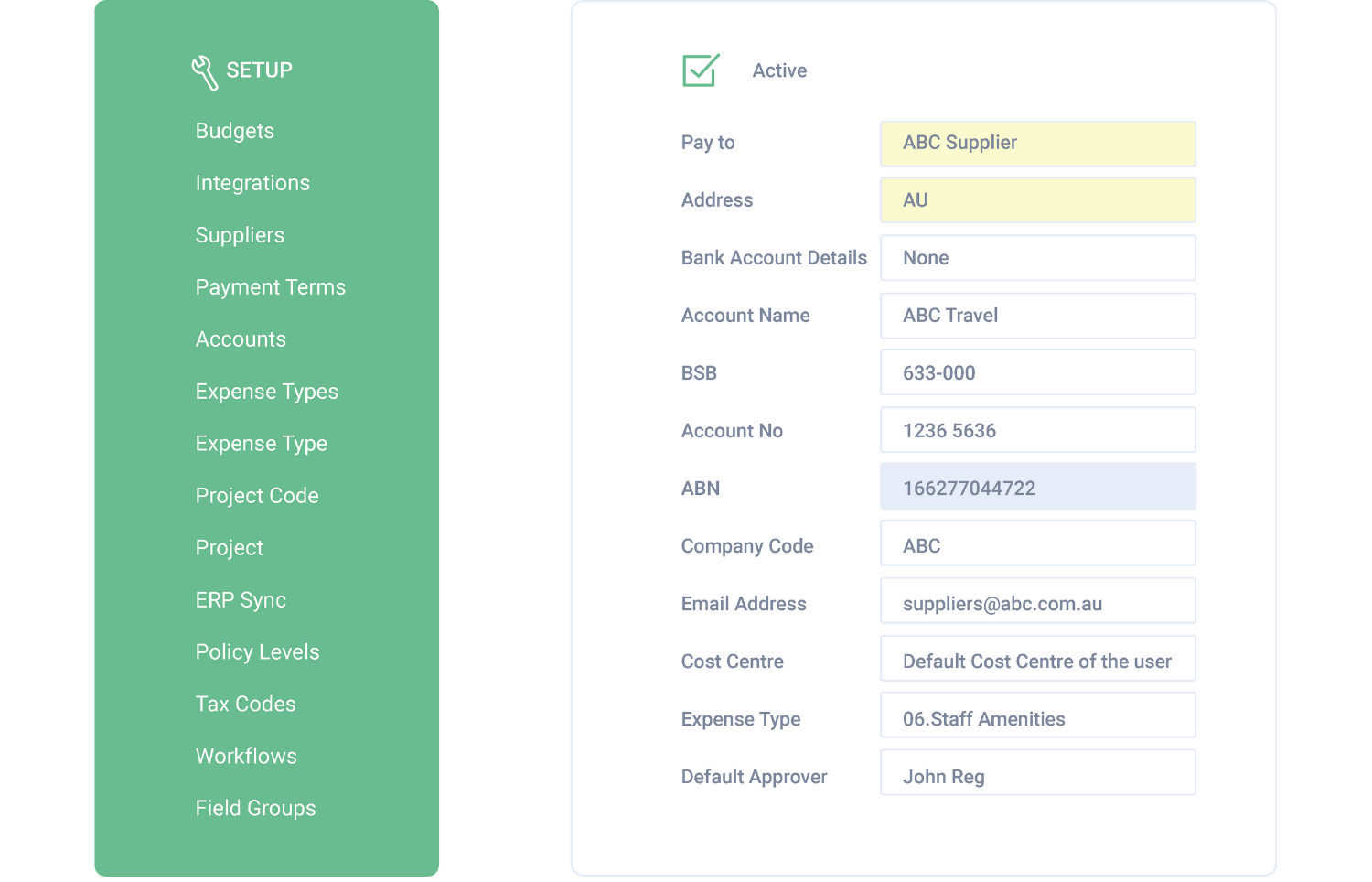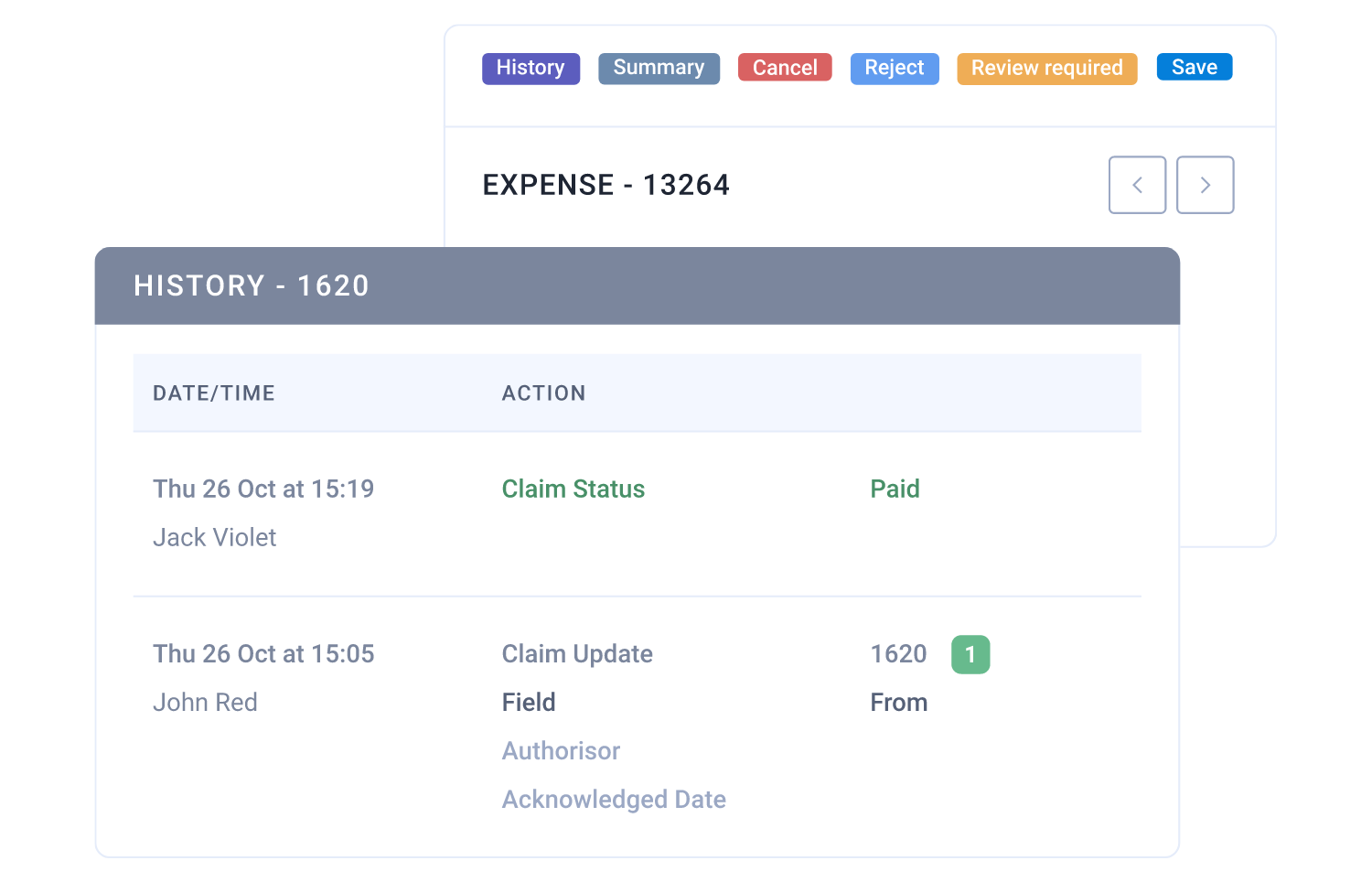 AUDIT TRAIL
Visible compliance
A full audit trail for every transaction means compliance checking is highly visible and easy for approvers and finance teams
TESTIMONIALS
What our customers say
The smartest and most efficient way to manage your spend.
Join these modern finance teams that have implemented Automated Travel Reconciliation.
What is expense management?
Expense management refers to the systems deployed by a business to process, pay, and audit employee-initiated expenses. These expenses will include but are not limited to, expenses incurred for travel and entertainment.
Why is expense management important?
Expense management establishes control over employee spending and payroll processes so you can maintain accurate financial records and make data-driven business decisions in the future.
What is the process of expense management?
The expense management process follows a sequence of employees making claims for reimbursement and accounting for expenses they have incurred. When done efficiently, the expense management process offers key business insights into business spending and helps control expenses.
Does this work for reimbursement and card claims?
Yes, our software works for all claim types including mileage and travel claims.
Where is our data hosted?
The data in ProSpend's expense management tool is stored with Amazon Web Services data centres hosted in Australia.
Can approvers and managers work remotely?
Our software is cloud-based, meaning you can work anywhere, anytime.
Can users only create an expense for their cost centre?
Our software allows you to give permissions to your users to allow them to submit claims for expense types available to a set of cost centres.
Can you submit claims on mobile?
With the ability to perform expense management on your mobile through OCR technology, you can snap pictures of receipts as well as create reports – all on the go!
Can we have our spend policy enforced?
Yes, the users can be promoted of your policy when they are creating a claim.
One platform for all your business spend
Easily manage your spend, expenses, invoices, purchase orders and budgets all in one powerful expense management solution.