LIVE WEBINAR
eInvoicing 101
Benefits For The Australian Economy
The webinar will cover the following topics:
- What is eInvoicing

- How does eInvoicing work

- The role of the Peppol authorities ATO and MBIE

- Why eInvoicing

- Benefits to business and the whole economy

- Australian market update on eInvoicing

- Questions and Answers
September 21, 2023 | 12:00 - 1:00 PM (AEST)
*All webinar registrants will receive a Free eInvoicing eBook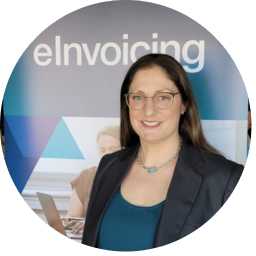 Samantha Coloe
Assistant Director - eInvoicing

Samantha Coloe is a leader in digital transformation and set up of initiatives that benefit the Australian economy. Samantha connects individuals, businesses, industry, and government, driving technological advancements for efficiencies, cost savings and security. An advocate for the Australian software development industry with a business background, Samantha strategically leverages technological change opening opportunity for success, satisfying stakeholder needs into the future.
At the Australian Taxation Office (ATO) Samantha transformed business support for top applications and services, along with legacy, aligning portfolios with the government's modernisation strategy. Samantha has been key to the successful roll out of new IT Ticket Management systems and to Tax Time management, reducing outage impacts and defects for the ATO. Involved in the redesign of ato.gov.au and its move to cloud, Samantha has helped pave the way for significant improvements to the ATOs applications and services.
Carl Brooks
Channel Partner Manager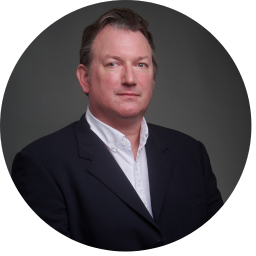 Carl's career and love affair with technology started back in 1996 at the military division of British Aerospace (now BAE SYSTEMS) involved in software initiatives both inhouse and cross collaboration with other aerospace vendors aimed at improving the development process of future aircraft. In 2000 the opportunity to switch from engineering to software by joining BAAN in the Netherlands soon after they secured BAE SYSTEMS as a customer.
Since 2000 Carl has worked for several software companies, Exact, MYOB, KPMG Futures, across the globe helping a vast number of companies ranging from multinationals to "Mum and Pop" family run businesses allowing them to become more productive through software to help achieve their business ambitions.
At ProSpend, Carl is responsible for partnerships and educating them on how we can help their clients.