Pronto Software Specialists
Experience the power of cloud connectivity with ProSpend and Pronto Software. No more manually entering information or clunky exporting.
ProSpend is an authorised Pronto Software Partner, delivering expense workflow automation that connects seamlessly into Pronto Software.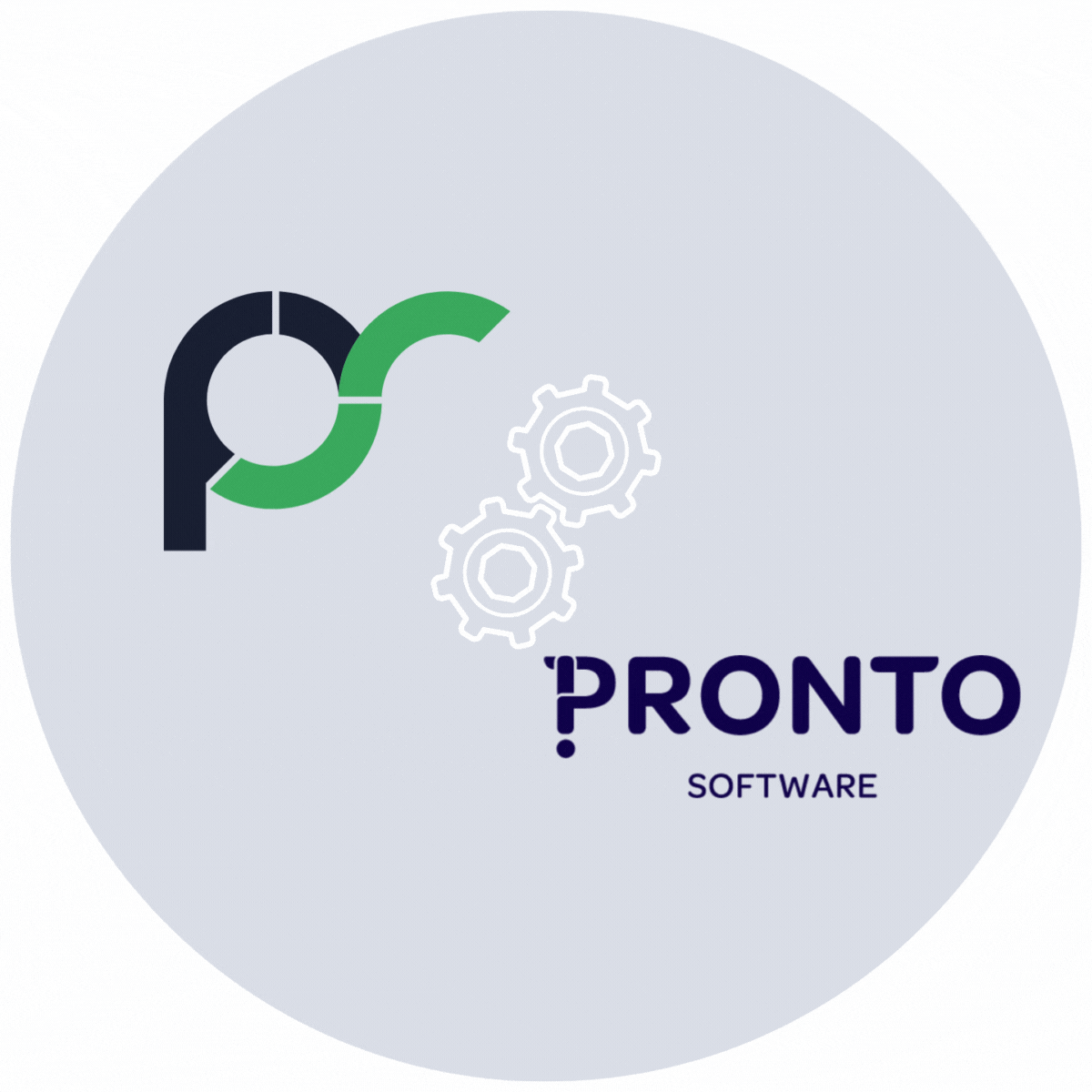 BIG PICTURE
See how your data could flow with the ProSpend (formerly expensemanager) and Pronto Software integration
POWERFUL FEATURES
Integration Quality

Enhances Pronto functionality
Enhances Pronto functionality with a mobile app, OCR scanning, reporting on budgets, tracking spend and approval workflows.

Credit card reconciliations
Push credit card transactions through to the GL module as separate expense lines, GST paid lines and clearing lines.
Direct links
Direct links back to ProSpend are included as standard for a direct link back to view receipts, invoices, expense details and audit history.
Reimbursements
Users can create reimbursements in ProSpend which are exported to Pronto as bills. These can be included in the next payment run.

Ease of classification
Classify expenses as a normal GL expense or as a project related expense.

Synchronisation
Keep active projects synced with Pronto.
Can I choose GL codes for some expenses and project codes for others in one credit card claim?
Yes, each expense line can either have a GL code or a project code in ProSpend and this information is accordingly exported to Pronto.
Who is involved in setting up the integration?
ProSpend will work directly with Pronto Software to setup the integration.
Do I need to setup employees as suppliers for their reimbursements?
Yes, employees need to be setup as suppliers in Pronto. This allows the system to create a bill in Pronto for each reimbursement in ProSpend during the export process.
Can I view the receipts from within Pronto?
We provide a hyperlink back to the transaction in ProSpend so the user just needs to click on them or copy/paste them into a browser to view the full transaction details including the receipt, transaction details and audit history.
Can the cash claims be edited once they are exported to Pronto?
The cash claims are created as parked invoices within Pronto, so the users can edit them before posting or releasing. However, all claims are released by the accounts payable team in ProSpend prior to being sent to Pronto where they have the option to make changes to ensure data consistency.
Can you sync projects for Pronto?
Yes, we can pull active project data from Pronto.